You're going to think these posts are about how my e-book did on Bookbub, and they sort of are. But keep reading until the end of my "cleaning up" posts, because it's ultimately about how everything other than my e-book did, and you'll be shocked at how important everything else was; these posts contains tips I've NEVER SHARED BEFORE, so if that interests you, read on. And if you'd rather learn more about how to get selected for Bookbub and other general tips, check out this post, this one, and this one. Now, on to the show.
---
I paid Bookbub $470 to help me give away my novel to their Crime Fiction subscribers last week. On the surface, it may sound odd to some people that I pay a service to give my e-book away, but if you've ever tried to give away perfume samples at the mall, you know that people look at "gifts" (and even low-priced items) like three-day old fish: highly likely to stink. They need someone else to validate the value of that gift/deal before they want to accept it/spend their time on it.
Enter Bookbub. The two primary reasons Bookbub is so successful, IMHO, is that they curate their recommendations rigorously and they have built an enormous list of over 7,000,000 subscribers by preferred genre and preferred e-book sales venue; the Crime Fiction genre alone is over 2,000,000. But they wouldn't have the second—huge, quality list—without the first—rigorously curated recommendations.
Note: Bookbub recommends free and discount e-books. Two of my fellow SkipJack Publishing authors ran 99 cent discounts on their e-books in the Thriller category in January 2016 (The Closing by Ken Oder and Deadly Thyme by R.L. Nolen), and both of them did over 5,000 in paid sales (during their promotion day including the four days following it). This more than paid for their promotions—which are twice as expensive to run as free promotions—and both e-books cracked the Top 100 on Kindle.
I've done discount e-book promotions on Bookbub, too, but I have had the most success using Bookbub to promote my first-in-series permanently-free e-book, Saving Grace. 
Most people measure the success of their Bookbub by its multi-day impact on their free downloads and/or paid sales; five days is a normal measurement period. I do that, and I also like to help keep the awesomeness going by stacking a few other promotions on the backend of a Bookbub. Last week I used OHFB ($100) the day after, and ereaderiq/BookSends/PixelofInk ($160) two days later; I spent a total of $730 between Bookbub and these other two promotions. My fellow authors (above) used promotions before and after their Bookbub promotions to maximize its impact and duration, too.
So how did my novel do, just on free downloads and paid sales? Keep in mind as you review these numbers that my usual daily total of free downloads is about 300 (boosted by weekly promotions to maintain that average). My daily paid sales run about 125.
Day one: 39,470 novels downloaded for free.  I sold 574.
TWO HUNDRED SEVENTY SIX OF THESE SALES WERE AUDIOBOOK ADD-ONS TO THE FREE KINDLE DOWNLOAD OF MY NOVEL. In other words, I made money on the free book itself.
Day two: Free—8,323. Paid—251.
Day three: Free—4,741. Paid—300.
Day four (no promotions): Free—3,732. Paid—331.
Day five (no promotions): Free—2,665 . Paid—320.
Totals: Free—58,931. Paid—1,776.
My novel cracked the top five free books for two days. I made about $3600 in royalties over these five days on paid books, so my average net per day after paying for the promotions was $576. That's nearly double my normal net. And the really cool thing, based on my past experience, is this uptick in paid sales will continue/slowly taper for months as people get around to reading the free novel and move on to the other six paid books in the series, plus my other books. Now, sometimes it is a year or more before they get around to it. I know, because they say so in their reviews 😉 Sometimes it is the next time they see it promoted and think "oh yeah, I really need to read that book." Or, sometimes, the next promotion reminds them to go back and buy the others. Whatever the reason, a lot more people download free/discount books than actually read them in the short term. That's okay. Many of them get there eventually.
---
Stay tuned for more posts on cleaning up with your Bookbub promotions in the next few weeks as I explain "off the page" ways to monetize.
Any tips on strategies that have worked for you are welcomed in the comments below.
Good luck!
Pamela
Pamela Fagan Hutchins, winner of the 2017 Silver Falchion award for Best Mystery (Fighting for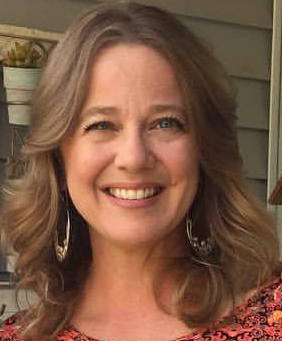 Anna), writes overly long e-mails, hilarious nonfiction (What Kind of Loser Indie Publishes, and How Can I Be One, Too?), and series mysteries, like those in her What Doesn't Kill You world, which includes the bestselling Saving Grace and the 2015 and 2016 WINNERS of the USA Best Book Award for Cross Genre Fiction, Heaven to Betsy and Hell to Pay. You can snag her newest release, Bombshell, if you've already run the rest of the table. She teaches writing, publishing, and promotion at the SkipJack Publishing Online School (where you can take How to Sell a Ton of Books, FREE) and writes about it here on the SkipJack Publishing blog.
Pamela resides deep in the heart of Nowheresville, Texas and in the frozen north of Snowheresville, Wyoming. She has a passion for great writing and smart authorpreneurship as well as long hikes and trail rides with her hunky husband, giant horses, and pack of rescue dogs, donkeys, and goats. She also leaps medium-tall buildings in a single bound (if she gets a good running start).
start).