Happy Thanksgiving!  We thought now might be a good time to re-visit  Online Promos:  What's Working Now.   The holiday season is upon us and Books are a favorite gift.  The following information was gathered following the release of "Going for Kona" one year ago, around Thanksgiving 2014.  It's still relevant and working. Some of the prices and subscribership have gone up, but the impact of these sites remains the same.
***
I've had the occasion to re-utilize a great number of the online book promo sites, especially those promoting free books, in the last four months since I made the first book in my Katie & Annalise mystery series, Saving Grace, perma-free. We've been able to see the real time impact on free downloads each service made, especially on Kindle during the downloading of 200,000 copies of the novel (update: now 750,000).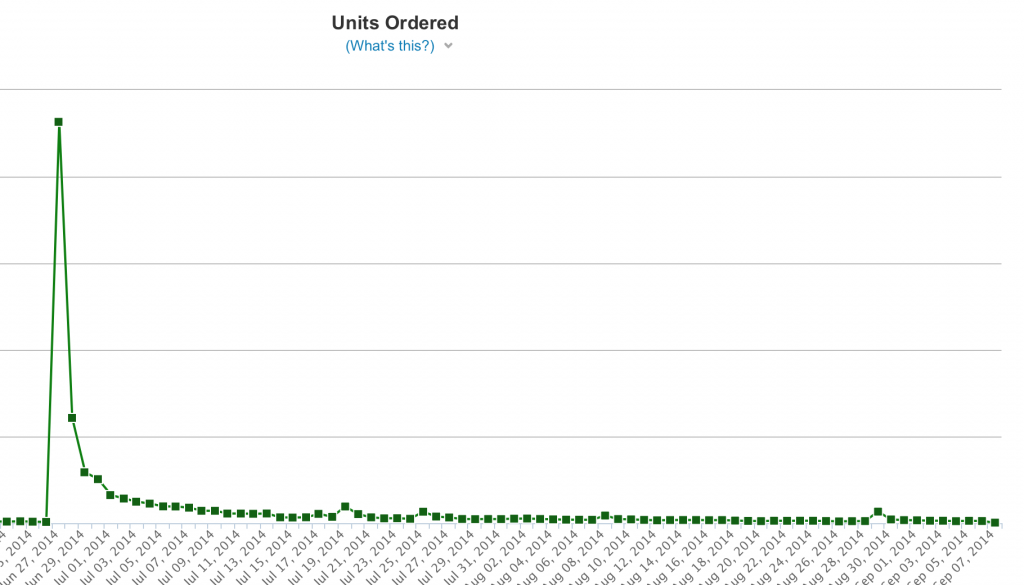 So, what's worked on Kindle (60% of ebook market) for my free mystery?
1. Bookbub: June 27; $320; 1,580,000 mystery subscribers (not all Kindle; see below)
2. Kindle Nation Daily's Kindle Daily Deal: August 29 (BookGorilla added on free); $99; 158,500 non-genre-specified subscribers (update: I have had success with nearly every package KND offers; to see it in action, check out SkipJack Publishing's author Ken Oder as he promotes his Old Wounds to the Heart on KND while discounted to 99 cents and his The Closing  as KND Thriller of the Day, HERE)
3. ereadernewstoday: July 19 (positively impacted by ongoing Bookbub success); $25; undisclosed subscriber list size (not all Kindle; see below)
4. Book Sends: July 25; $75; 34,000 mystery subscribers (update: book Book Sends through ereaderIQ)
5. OHFB: August 8; $75; 26,000 non-genre-specified subscribers
6. FreeBooksy, not shown; $100; 60,000 non-genre-specified subscribers (or Bargain Booksy for discounted books)
Who do I use to promote my books elsewhere (38+% of ebook market)?
1. Bookbub: see above; Nook, iBooks, Kobo, Google Play, and Smashwords = 38+% + Kindle
2. ereadernewstoday: see above; Nook, iBooks, Google Play, and Kobo = 37+% + Kindle
3. Story Finds: $15 donation; 160,000 page "visitors," but no email; Nook, iBooks, Kobo, with = 36+% + Kindle
4. Fussy Librarian:$14; 36101 subscribers; Nook, iBooks, Kobo, Smashwords =36+% + Kindle
5. ebooksoda: $10; no numbers given; Nook, iBooks, Kobo, Smashwords (includes UK Kindle & Nook links); 36+% + Kindle
Note that each promotional vendor also reaches readers through social media and their website. I mention subscriber list because it is the most powerful. I find that even Kindle-only promos positively impact my downloads on other sites.
The sites have minimum time periods until you can submit a book again, and some for how often an author can be featured. Bookbub, for instance, will run a book a maximum of every six months, and an author only every two months.
I have tried a number of additional sites, free and paid, during this time period but the ones listed above were the most effective. Other sites I would continue to use without a doubt: Pixel of Ink (update: book Pixel of Ink through ereaderIQ)., Bargain ebook Hunter, FK Books and Tips, Bookpraiser (multi-promo site aggregator), and Book Marketing Tools (ditto). There are a number of sites that I couldn't see an impact from, but most of those are free so I would continue to use them simply because they don't hurt.
I advertised each Friday from July 19 through the present, to keep my rankings up. I've found that once you let rankings fall and your book loses visibility, it's much harder to get it back up again. I find that the amount of paid books I'm selling to people who read my first-in-series-free mystery more than offsets the cost of the promotions. Much more. However, this type of advertising did not pay off for me before I had the entire series out and took the series lead perma-free. That being said, I still think the sites in the first list above are the most effective.
Generally, I try to do a high impact promo once every three to four weeks, and I use the lower impact promos on the weeks between. It seems to work for me, although I wouldn't discount all the previous marketing and promotion that has gone into positioning the book for success prior to the summer of 2014.
If you want to see how I did financially during these last few months with all this free download promo, read How Bookbub and Permafree Changed My Life Last Week.
I hope this is helpful to you. If you've had great success with other services, please let us all know in the comments.
Pamela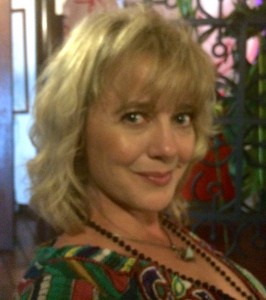 Pamela Fagan Hutchins writes overly long e-mails, hilarious nonfiction, and  series mysteries, like Katie & Annalise which includes the bestselling Saving Grace, and Emily which she kicks off with the 2015 WINNER of the USA Best Book Award for Cross Genre Fiction, Heaven to Betsy. She resides deep in the heart of Nowheresville, Texas and in the frozen north of Snowheresville, Wyoming. Pamela has a passion for great writing and smart authorpreneurship as well as long hikes with her hunky husband and pack of rescue dogs, traveling in the Bookmobile, and experimenting with her Keurig. She also leaps medium-tall buildings in a single bound (if she gets a good running start).