So you've written a book. You're selling it in ebook and paperback, and you've been hearing that audio is an expanding market and you want in on it. You've listened to a few audiobooks from big name authors with big dollar big publishing contracts and big celebrities narrating them, and you enjoyed the experience. You know that ACX.com is a platform that allows any author to post their books for auditions and enter royalty share and/or pay by the production hour deals with narrators.
But that's all you know, and you know that what you don't know is what you need to know.
First, how do post. ACX is owned by Amazon. If your book is on Amazon (pre-order Kindle and/or for sale in e-book or paperback form), you can sign up for an ACX account and "claim" your books. Then you can offer them up for audition as a step in their production.
Discouraging Fact #1: ACX has a stipend program which helps you get better narrators by ACX fronting money to them to sweeten your deal (you don't even have to apply for it–they consider your book automatically in its first two weeks), but you won't get it if your book isn't selling and doesn't have a number of good reviews. And this means you won't get it during pre-order, either.
Discouraging Fact #2: new authors will barely get any auditions.
How do you over come these two discouraging facts?
First, don't post your book for auditions until you have established sales and reviews. You're not going to get the stipend for your narrator that way. Good things come to those who work hard and then wait a little while.
Second, but don't wait for auditions. ACX allows you to search for your own narrators based on parameters like genre, age, gender, accent, style, and method/amount of payment (you may be searching for a straight 50/50 royalty split, you may be looking for more exclusive narrators who only take cash, or some combination of the two). From your search results, go to their pages and listen to their samples. Message them through ACX, if you like them, and invite them to audition. Most won't. Some will. Keep after it until you find someone you can work with.
Keep your expectations in check. You can't afford Kristin Bell. Your readers expect quality, but you're not angling for the crowd that only listens to famous actors. You're angling for the crowd that buys your indie books.
Work with the narrator. Tell them what you want, ask them to re-audition if the first one was almost but not quite. Accept that you aren't going to find that perfect voice in your head. Close is awesome. Close works. Say YES to close, if the sound quality is good enough (never compromise on sound quality). Expect your narrator to be accurate and to be able to read with character voices, but one narrator— for the amount they'll make from your book—cannot be expected to create a dramatic production that sounds like it was produced with a Random House budget.
When you have a narrator and have negotiated your deal, enter a contract through ACX. It appropriately sets rights and expectations. You'll set a deadline. Make sure it's one you can both work with. You'll also choose whether to distribute exclusively through Amazon/iTunes/Audible or not. You get a higher royalty if you go exclusive. Unless you're planning on selling CDs from the trunk of your car, I can't figure out why you'd do non-exclusive, since the market share of Amazon/iTunes/Audible is enormous, but it's up to you.
Work with the narrator as you go. If they post a chapter, go listen to it and offer quick feedback so they can recalibrate as they continue to record. If you wait until they're done with the book and then decide on a change that affects every single chapter, you've created a lot of extra work for them that you could have helped them avoid if you'd worked within the schedule you set, which really isn't fair. If you're not available to critique as they record, either ask them to delay their work, or find someone to do it for you.
Expect errors. Expect that when you alert the narrator to them, they'll be fixed. These include saying words wrong, saying wrong words, and production issues (editing noise, sound quality, or background noise). Don't nitpick. If they get a word wrong that doesn't really matter, chilllllllll. 🙂
Meanwhile, get your audio cover ready according to the ACX guidelines. Don't just use a square cutout from your front cover. Get your cover artist to reconfigure so that it works in the new shape and size.
When you're all done, you submit it to ACX. It takes about two weeks for them to approve it (or ask for changes). They choose the price, you have no input into that. But they send you free download codes you can use as giveaways to reviewers, or whoever you'd like. I use them with my subscriber list.
Then you promote the audiobooks. For great tips, see this Joanna Penn post and another by Elizabeth Spann Craig. I've found unexpected success with audiobook sales in conjunction with free Kindle ebook downloads. Amazon offers a big discount on the audiobook and then readers can move back and forth between audio and ebook with each keeping their place. Power readers love this. While I don't make much money from it, it's a nice surprise when you're running a free promotion. If you write series, the love continues as the readers move through the series.
I'm not getting rich with audio. I make a few thousand dollars a year at it, though, and at the same time I satisfy readers who prefer that format and work myself into the fastest growing segment of our market. It's a vital part of my strategy, and actually a lot of fun as well.
I'd love to hear about your experiences, below.
Pamela
Pamela Fagan Hutchins, winner of the 2017 Silver Falchion award for Best Mystery (Fighting for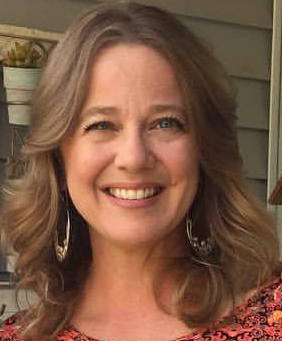 Anna), writes overly long e-mails, hilarious nonfiction (What Kind of Loser Indie Publishes, and How Can I Be One, Too?), and series mysteries, like What Doesn't Kill You, which includes the bestselling Saving Grace (e-book free everywhere) and the 2015 and 2016 WINNERS of the USA Best Book Award for Cross Genre Fiction, Heaven to Betsy and Hell to Pay. You can snag her newest release, Bombshell, if you've already run the rest of the table. She teaches writing, publishing, and promotion at the SkipJack Publishing Online School (where you can take How to Sell a Ton of Books, FREE) and writes about it here on the SkipJack Publishing blog.
Pamela resides deep in the heart of Nowheresville, Texas and in the frozen north of Snowheresville, Wyoming. She has a passion for great writing and smart authorpreneurship as well as long hikes and trails with her hunky husband, giant horses, and pack of rescue dogs, horses, donkeys, goats and whoever else wants to tag along, traveling in the Bookmobile, and experimenting with her Keurig. She also leaps medium-tall buildings in a single bound (if she gets a good running start).