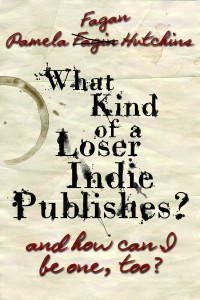 An adapted and unedited chapter from my upcoming SkipJack Publishing book (release date August 15, 2013) What kind of loser indie publishes, and how can I be one too?
Video killed the radio star, or so sang the Buggles in 1979. But we still listen to radio, and we still read books. Not only do we read books, we listen to books. Audiobooks. And they're growing in popularity.
No discussion of strategy is complete without a word on the role of audiobooks, which have become so simple and cheap to produce that they join the ranks of ebooks as no-brainers, in my opinion.
Author, let me introduce you to Audible's Audio Creation Exchange (ACX, at http://acx.com). ACX, meet my indie author friends. On ACX, an author can search for narrators for their books, many of whom will narrate books for a 50/50 split of the author's potential royalties on sales of the future audiobook. I was very pleased with the wide variety of narrators and their talent, and I am thrilled with the final products of my audiobooks. My only cost was for my digital artist to adapt my ebook cover to the audiobook parameters.
If you sell exclusively through Audible and its partners, your royalties look like the blue bar, and If you retain rights to sell your audiobook elsewhere, your royalties look like the red bar, below:
In addition, if a new customer signs up for Audible and chooses one of your books in her first three purchases, Audible pays a $25 bonus.
That's music to my ears, no matter the format.
Pamela

Pamela Fagan Hutchins is an employment attorney and workplace investigator by day who writes award-winning and bestselling mysterious women's fiction (Saving Grace) and humorous nonfiction (How to Screw Up Your Kids) by night. She is passionate about great writing and smart author-preneurship. She also leaps medium-tall buildings in a single bound, if she gets a good running start.