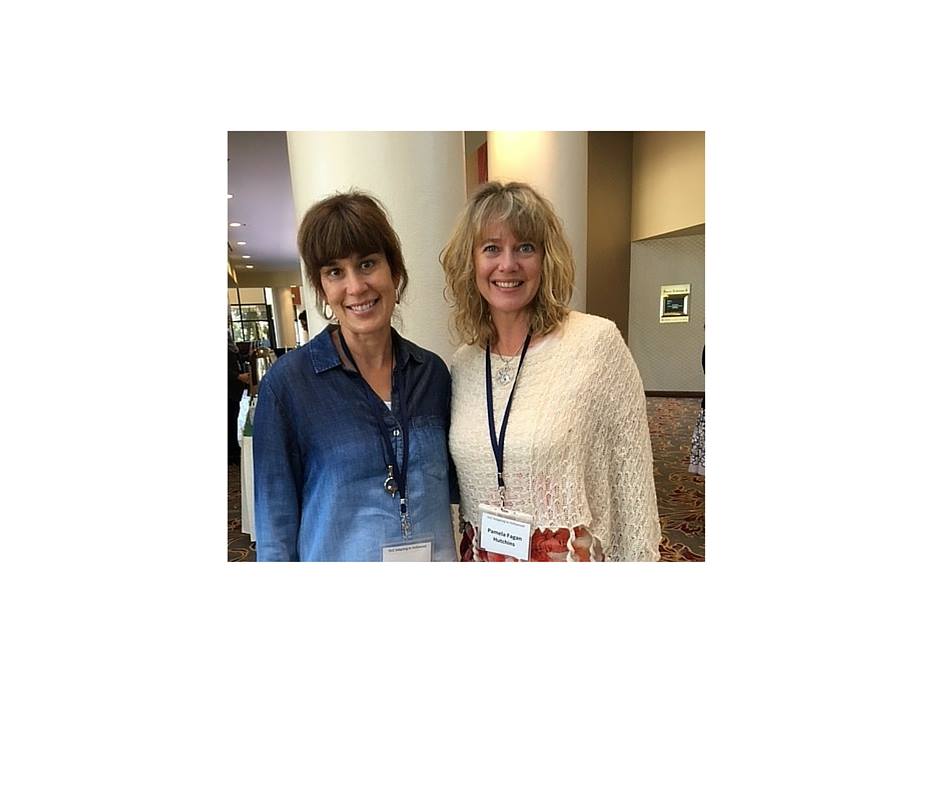 A year ago, I was invited to attend "Adapting to Hollywood," a conference thrown by Sisters in Crime (primarily the fabulous LA Chapter) and for which I didn't have to spend one red cent. I still don't know how I got invited, but I'll take it. What was obvious from the get-go was that indies like me were the major exception. I buddied up with the awesome Paisley Ray once we discovered we were the unwashed. However, while I didn't have a built-in buddy group from my chapter or my publisher, people were without exception kind and helpful to me (and to Paisley). Paisley went out and Googled everyone she met on day one and learned we sold more books than all of them put together (and our reviews out numbered theirs like 1000 to 1), so that helped us feel a lot better, too :-). Plus we heard the usual kvetching about lack of control. But I digress. Let's talk film.
SINC had arranged for us to pitch to Hollywood producers. We were given some instructions ahead of time, and we had a morning to prepare, but—honestly—I would have preferred the pitches occur at the end of the weekend not after lunch on day one. The woman I was supposed to pitch to (and had prepared for) got her days mixed up and no-showed. I was shoe-horned in at the last second with someone I knew nada about, and based on advice I got from our "wrangler," I pitched a different book than I'd prepared.
And I pitched it badly. Which was 100% my fault. *ARGH*
So what makes a good pitch? Heck, what is a pitch in the first place?
In this case, a pitch is your attempt to interest someone in spending time and money taking your book from print to screen. We were doing five-minute pitches, and we were told to be Clear, Confident, and Committed, action-oriented (build suspense by telling the beginning, middle and end of our book), and to start with a log line. We were told a log line was a one sentence summary of our book. I've found a better way of looking at it since then, HERE.
Now, if we hadn't had pitches scheduled with  producers, we would have needed to research the market to see what producers were putting together material on our topics for media companies/outlets that would work for us. That's maybe the most important tip I learned: don't just pitch anyone. Hone in on someone who can make money on your work.
RESEARCH.
In this case, SINC had tried to identify that for us by who they brought in. Most of the producers were looking for Lifetime or Hallmark type of projects.
The next thing I would advise is to listen to your gut.
2. RESPECT YOUR INSTINCTS.
I let myself be swayed by the opinions of others, none of whom had read my books or knew anything but what I told them, and all of whom were trying to help a large number of people at once: I wasn't getting their focused attention. My gut told me to stick with what I'd come expecting to pitch. I didn't listen to it.
Next, I heard after-the-fact that I should have focused on characters instead of story. That was also what my gut had told me, but, again, I was too waffly, instead of Committed and Confident.
Third, bring water.
3. RE-HYDRATE.
I didn't have any water. Part of that was because of the fire drill when my person didn't show, but, whatever the reason, my throat closed up at one point so badly I couldn't speak. I'm not kidding. When that happened, I then got scared and confused and the rest will just go down as the worst pitch of all time and one of the worst experiences of my life. I wasn't Clear, Confident, or Committed. I just wanted out of there. Had I been Clear, Confident, and Committed, I would have said, "Yeah, I think you'd probably be more interested in my novel about a woman who completes an Ironman triathlon to honor her murdered husband, only to put herself and her kids squarely in the sights of his killer?" since she seemed to be Lifetime-focused, something I should have been able to flexibly respond to, and would have known had I researched her ahead of time. C'est la vie. I'm just glad I didn't faint in her presence.
Fourth, don't contact people on your own behalf. You have no credibility. We did in this case, because we were selected by SINC, but I would want an attorney, film agent, or credible industry person to initially present information about my books. We heard ad nauseam, "We don't take non-referred material."
4. RELATIONSHIPS.
You need relationships. Yeah. A lot of them.
Fifth, expect your pitch to succeed in a real request for material maybe 1 in 100 times. And only 1 in 10 of those to move forward.
5. RESILIENCE.
You must have it. This is not a world for the weak of stomach or those in a hurry or unable to be flexible. And it's creativity by committee, whereas novel writing is a solitary pursuit. They highly encouraged us that if we ever get a deal, we should take the money and get the hell away from the project.
I learned SO MUCH at this event. I came out with a battered ego, but a clear personal strategy on how to pursue film deals. I'm more confident than ever that my books translate to a visual medium in a three-act structure. I don't see myself returning to Hollyweird unless there's a gun to my head (or a check waved in front of me), but being a screenwriter has never been my dream. I'm a storyteller. My vision is to find another medium for my characters and stories to make their way to people who will enjoy them, and another way to monetize my work for me.
I'd welcome your war stories, tips, and questions in the comments below.
One year update, following the tips I wrote a year ago: I now have a completed screenplay by two wonderful screenwriters for Saving Grace working with Voyage Media. And I have a top notch producer who is shopping it as a TV movie. Stay Tuned 🙂
For tips like these and many more, check out my classes on the SkipJack Publishing Online School (where you can take How to Sell a Ton of Books, FREE).
Pamela
Pamela Fagan Hutchins, winner of the 2017 Silver Falchion award for Best Mystery (Fighting for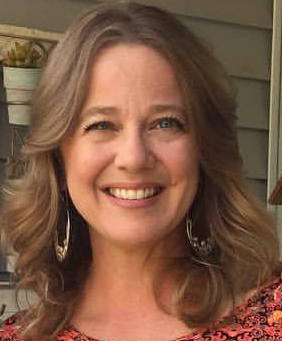 Anna), writes overly long e-mails, hilarious nonfiction (What Kind of Loser Indie Publishes, and How Can I Be One, Too?), and series mysteries, like those in her What Doesn't Kill You world, which includes the bestselling Saving Grace and the 2015 and 2016 WINNERS of the USA Best Book Award for Cross Genre Fiction, Heaven to Betsy and Hell to Pay. You can snag her newest release, Bombshell, if you've already run the rest of the table. She teaches writing, publishing, and promotion at the SkipJack Publishing Online School (where you can take How to Sell a Ton of Books, FREE) and writes about it here on the SkipJack Publishing blog.
Pamela resides deep in the heart of Nowheresville, Texas and in the frozen north of Snowheresville, Wyoming. She has a passion for great writing and smart authorpreneurship as well as long hikes and trail rides with her hunky husband, giant horses, and pack of rescue dogs, donkeys, and goats. She also leaps medium-tall buildings in a single bound (if she gets a good running start).