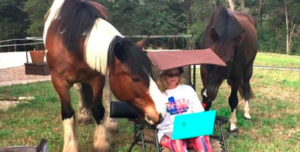 Ok, writer friends. I have a free Nowheresville weekend, April 13-15. It's a gorgeous time of year here, very peaceful, wildflowers, baby goats, not too hot. I'm doing a personal writing retreat to jump start a novella, writing six to eight hours a day, then doing my usual things to recharge (play with animals, ride horses, look for bluebonnets and paintbrushes, walk, get in hot and cool tubs in the swim spa, cook dinner).
We're opening up space to other writers then. We have 4 rooms available for writers who'd like to do this with Eric and me. Depending on room type and whether you choose single or double occupancy, it will be between $350 and $500 to attend, Friday noon through Sunday afternoon.
This will be a no frills, no workshops, no facilitation retreat. Eric will serve us simple meals, and we will have valuable, meaningful writing/publishing conversations during meal and down times. You enjoy our gorgeous place and activities, in a writing environment, with indoor and outdoor writing spaces, and enforced SILENT hours (nobody better mess with me on that
) in the house: four hours on Friday, eight hours on Saturday, and four hours on Sunday.
This is very different from my facilitated retreats where I critique, coach, workshop, and teach. The only one like that I currently have scheduled this year is August 5-11 in Wyoming. (You can learn more about it here: http://pamelafaganhutchins.com/writing-retreats/)
This one in April in Nowheresville is "spontaneous."
 and it ain't on the website. Write to me — pamela at pamelafaganhutchins dot com — if you're interested.
Pamela
Pamela Fagan Hutchins, winner of the 2017 Silver Falchion award for Best Mystery (Fighting for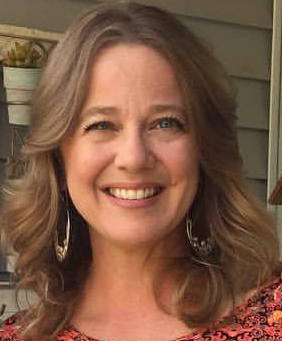 Anna), writes overly long e-mails, hilarious nonfiction (What Kind of Loser Indie Publishes, and How Can I Be One, Too?), and series mysteries, like those in her What Doesn't Kill You world, which includes the bestselling Saving Grace and the 2015 and 2016 WINNERS of the USA Best Book Award for Cross Genre Fiction, Heaven to Betsy and Hell to Pay. You can snag her newest release, Bombshell, if you've already run the rest of the table. She teaches writing, publishing, and promotion at the SkipJack Publishing Online School (where you can take How to Sell a Ton of Books, FREE) and writes about it here on the SkipJack Publishing blog.
Pamela resides deep in the heart of Nowheresville, Texas and in the frozen north of Snowheresville, Wyoming. She has a passion for great writing and smart authorpreneurship as well as long hikes and trail rides with her hunky husband, giant horses, and pack of rescue dogs, donkeys, and goats. She also leaps medium-tall buildings in a single bound (if she gets a good running start).