Hey, SkipJack blog subscribers! Pamela Fagan Hutchins here.
I'm looking for people who want to do "newsletter swaps." I have 14,000 subscribers to my newsletter and about 1,000 to my blog. I write romantic mystery. I have a few new releases coming out this summer. Two of my upcoming releases are R rated, one is PG 13.
What I'm looking for:
* Books with at least 25 reviews and a 3.8-star rating or higher on Amazon.
* That appeal to a core audience of female readers 45-75 suspense, thriller, mystery, women's fiction; nothing erotic, no horror,
What I'm offering:
A write up under a "recommended reads" section of my monthly newsletter and/or weekly blog with the image of your choice (cover, marketing graphics, whatever), sales link, and any special deal, i.e. subscribe to this author's newsletter for exclusive content at (link). I may profile more than one book for newsletter.
What I'm asking for:
Something similar in return, and I'm offering up the first-in-series novels in the two different trilogies with the upcoming releases, and, for those who have already reviewed those or want to keep going, the new releases themselves.
I can give more info to anyone who is interested. If this sounds good to you Sign up HERE on this Google Form. I'm hoping for swaps between now through October.
… Because my readers are looking for good book recommendations <3! And because some of my past recommendations have led to my readers become super fans of new authors.
Pamela
Pamela Fagan Hutchins, winner of the 2017 Silver Falchion award for Best Mystery (Fighting for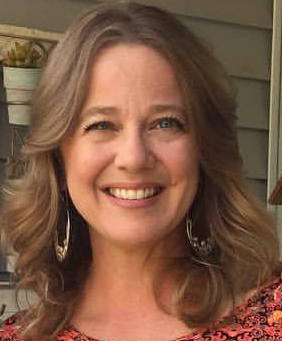 Anna), writes overly long e-mails, hilarious nonfiction (What Kind of Loser Indie Publishes, and How Can I Be One, Too?), and series mysteries, like those in her What Doesn't Kill You world, which includes the bestselling Saving Grace and the 2015 and 2016 WINNERS of the USA Best Book Award for Cross Genre Fiction, Heaven to Betsy and Hell to Pay. You can snag her newest release, Bombshell, if you've already run the rest of the table. She teaches writing, publishing, and promotion at the SkipJack Publishing Online School (where you can take How to Sell a Ton of Books, FREE) and writes about it here on the SkipJack Publishing blog.
Pamela resides deep in the heart of Nowheresville, Texas and in the frozen north of Snowheresville, Wyoming. She has a passion for great writing and smart authorpreneurship as well as long hikes and trail rides with her hunky husband, giant horses, and pack of rescue dogs, donkeys, and goats. She also leaps medium-tall buildings in a single bound (if she gets a good running start).