Recently I had the honor of attending my first Novelists, Inc. conference. It is a "must-attend" annually for me from here out. My head is spinning with ideas and information that will change strategy and tactics for me, in big and small ways, and I've blogged on specific topics several times already. This time I'm sharing my thoughts on an author's online presence. You know, website, Amazon author page, Goodreads author profile, BookBub author page. That kind of thing.
Let's start with this idea: you don't have to make this hard. Write one bio. Take one picture. Have one link to subscribe to your newsletter. If you blog, have the blog "pull" through to all the locations that will take it. In a word: multipurpose. Do it once, use it consistently. That's the key to no muss, no fuss.
Now, let's break it down.
Website
Yes, you have to have one. Have you ever heard of "proof of life," like when kidnappers let their victim talk on the phone to prove she's unharmed so they can claim their ransom? Well, a website is your proof of life so you can claim the royalty on your book when a reader sees you're for real and goes and buys it. It doesn't have to be fancy. You don't have to do it yourself. Find one you like and emulate it, either on your own or by hiring someone. I modeled mine after Nora Roberts. No, it's not just like hers. But she inspired it.
Let's look at some quick elements.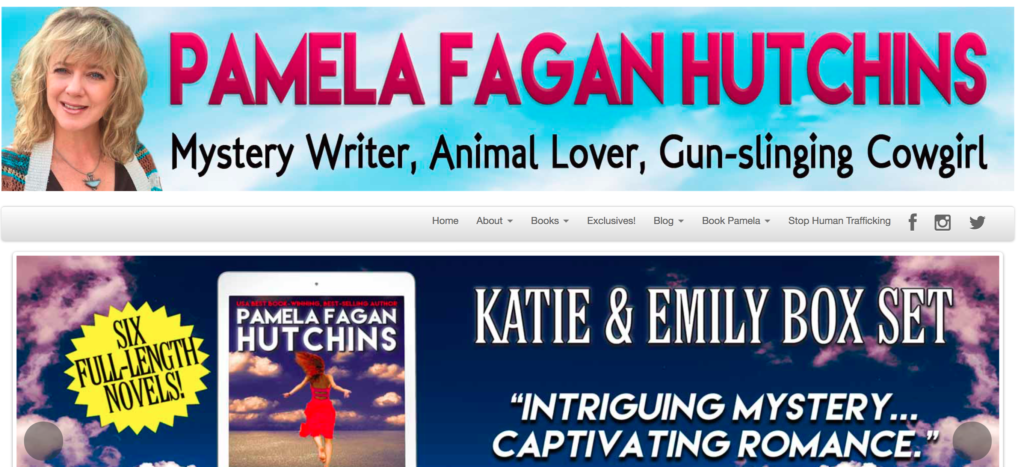 Imbue it with your author persona, the one that appeals to your ideal reader and matches all the messaging you're putting out there in social media and in your bios.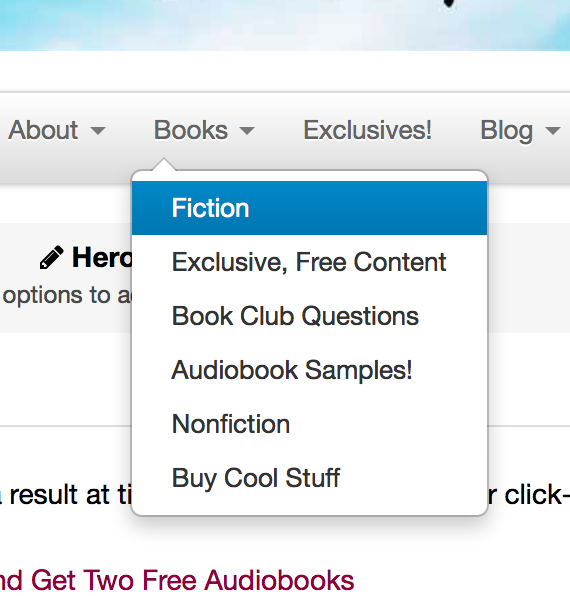 Make it easy to subscribe to your newsletter (and, if you have one, to your blog). Make it easy to find your book pages.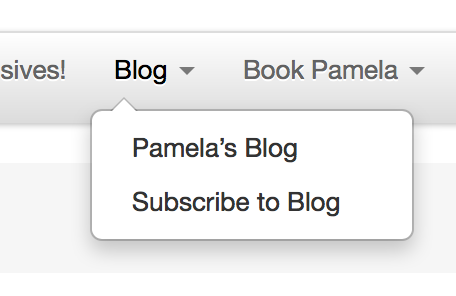 A word about blogging. Blogging is a great way to keep readers that have a large appetite for you, you, you and your writing, writing, writing engaged with you between releases. If you blog, blog on topics that will appeal to that ideal reader. I find that my series leading up to releases called "The Story Behind the Story" is very popular with my ideal reader. I don't sell books from my website, I drive readers to retail sites (because reviews, recommendations, ratings, and rankings lead to more readers, and I want the millions of visitors to those sites, not the paltry numbers I attract to mine), so I am not worried about drawing millions of new readers, I'm concerned about courting the readers that seek me out. Anyway, blogging not only is great to engage with them, it also provides new content to keep them coming back, and it can be multipurposed on your other online points-of-presence (Amazon and Goodreads, and even fed/posted on your social media like Facebook).
This is critical: fresh content that engages with your ideal reader and can be used over and over and over on all online points-of-presence.
If you want to take a further look at my website, it's at http://pamelafaganhutchins.com.
Amazon Author Page
Even if you don't have a website, there's no excuse not to have an Amazon author page. But if you do have a website, you can link to it from you AAP (Amazon author page) as well as republish your blog through it. Sweet! I'm not going to bore you to death with repetition or creating how-to-post guides. Let me just list a few elements that Amazon offers: a place for your bio (where you can tell people how to sign up for your newsletter), the ability to post videos, and direct links to your books' sales pages and reviews.

Also nifty, it has "Also Boughts." Readers like these. They can tell a little more about what you offer by seeing who other readers think you are similar to. And authors love them. You can see how readers classify you, and compare covers and blurbs and categorization with these authors.
Readers can follow you on Amazon, which means Amazon will then direct email them about your pre-orders and new releases.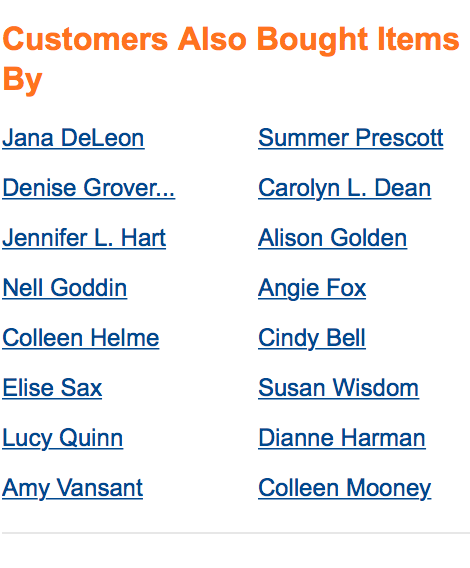 Goodreads
So on Goodreads, you again reuse that photo and bio (with links to website and newsletter), and you again have direct links to pages where readers can buy your books and see your reviews, readers can follow you, AND you can pull through your blog.

I've had people show up at book events in random cities from seeing them on Goodreads, and I've had someone follow me for years unbeknownst to me, reading my blog on Goodreads, and then sign up to come to one of my writers retreats.
But there's more!
Here are some of Goodreads additional engagement features:
Readers can ask you questions. Cool.


And readers can see who you like to read (and the books you are reading, if you keep that feature current). Readers LOVE this.

I rank your own website, Amazon, and BookBub (next) more important than Goodreads, but it's also a great place to show up online, and if you can swing it, it's worth it.
BookBub

While BookBub doesn't pull your blog through, it does allow for you to reuse your photo and bio (with links to your website and newsletter sign up), and direct links to your books/reviews. It also allows for people to follow you. Once you reach over 1000 followers, you can participate in BookBub's pre-order alert program, which sends an email to all your followers informing them of pre-orders. When your book releases, your followers get another email from BookBub announcing the release. In addition, you can target your followers in BookBub advertising. This isn't a blog about BookBub advertising, but trust me, that's a good thing for you.
These are the places I think you need an online presence. But really, it's wherever your ideal reader would go and expect to see you. Now, enough from me. What do you guys think?
Pamela
Pamela Fagan Hutchins, winner of the 2017 Silver Falchion award for Best Mystery (Fighting for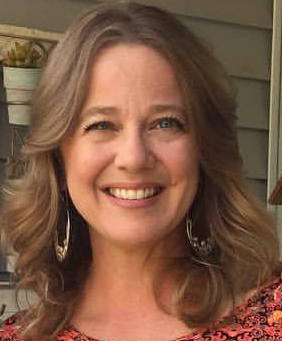 Anna), writes overly long e-mails, hilarious nonfiction (What Kind of Loser Indie Publishes, and How Can I Be One, Too?), and series mysteries, like those in her What Doesn't Kill You world, which includes the bestselling Saving Grace and the 2015 and 2016 WINNERS of the USA Best Book Award for Cross Genre Fiction, Heaven to Betsy and Hell to Pay. You can snag her newest release, Bombshell, if you've already run the rest of the table. She teaches writing, publishing, and promotion at the SkipJack Publishing Online School (where you can take How to Sell a Ton of Books, FREE) and writes about it here on the SkipJack Publishing blog.
Pamela resides deep in the heart of Nowheresville, Texas and in the frozen north of Snowheresville, Wyoming. She has a passion for great writing and smart authorpreneurship as well as long hikes and trail rides with her hunky husband, giant horses, and pack of rescue dogs, donkeys, and goats. She also leaps medium-tall buildings in a single bound (if she gets a good running start).