Going For Kona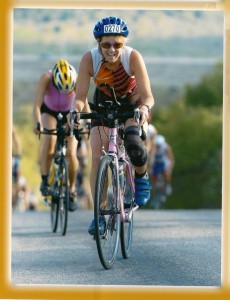 Adrian Hanson brings loveably high-strung Charlotte to life and the Triathlon World Championships, but his suspicious hit and run death leaves her with an empty heart and a full plate.  Charlotte must convince the police her teenage son Sam did not kill Adrian and identify the killer before she or Sam meet the same fate, all while completing her Ironman  tribute to the husband whose devotion to her seems ever more questionable as her investigation unfolds.
Coming soon: excerpt
Publication date: TBA
Pamela Fagan Hutchins writes mysterious women's fiction. She also writes non-fiction focusing on special needs parenting, blended families, relationships, indie publishing, and athletics. She is an employment attorney, human resources expert, and business owner living in Texas with her husband and hodgepodge of kids and animals.