Finding Harmony (fka Conceding Grace), winner of 2012  Mainstream Fiction in the Houston Writers' Guild's Manuscript Contest
Third Volume in the Katie & Annalise series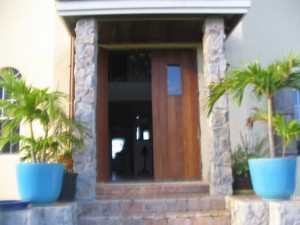 A dead guy outside the gate, a dead pig on the dining room table, and dead bodies under the foundation threaten Katie's idyllic existence in a tropical island rainforest, where she, her husband and their young kids live in a house possessed by a voodoo spirit. Drawn into solving the troubling and dangerous puzzles, Katie finds herself wishing for a sequined pair of red shoes so she can click her heels and return to her old life.
Coming soon: excerpt
Publication date: TBA
Pamela Fagan Hutchins writes mysterious women's fiction. She also writes non-fiction focusing on special needs parenting, blended families, relationships, indie publishing, and athletics. She is an employment attorney, human resources expert, and business owner living in Texas with her husband and hodgepodge of kids and animals.