For the last few years, I've been recommending that the easiest print option with the best benefit for authors is Amazon's CreateSpace ("CS").
Beginner: CreateSpace
The reason? They have had the best wholesale price for authors to buy their books, they charge no fees other than the cost of books, they have the best margin on Amazon (the largest sales platform), and they offer expanded distribution to other sites online. Also, they handle online customer returns by reducing your sales by one instead of by charging a higher amount than your original royalty for the return (this is big: Ingram charges you the cost of printing for the return in addition to  your royalty). They don't, however, offer volume purchase discounts to the author.
Theoretically, their expanded distribution allows authors to sell at brick and mortar bookstores and libraries. Realistically though, bookstores look down on print on demand and really hate Amazon/CreateSpace. Worse, they don't favor non-returnable books (which is what CreateSpace books are). It's basically impossible to do anything other than consignment with bookstores, and very hard to book events at chain stores, if CreateSpace is your sole source of print books. The bookstores and libraries prefer Ingram (or Baker & Taylor, but usually Ingram).
Advanced: Ingram, too
But for authors wanting to get fancy—and to have a better chance at direct orders from bookstores and libraries and at getting the green light for events in chain bookstores—I recommend that in addition to CreateSpace, they also use either Ingram Spark (self published) or Lightning Source (small publisher), both owned by Ingram. The upside? You can make your books returnable, and they won't be coming from an Amazon company. The downside? You'll have to generate an Ingram-specific cover file, the Ingram programs are much harder to use, and they charge you coming and going. Fees to setup. Fees to make changes. Fees to be in their catalog. Annual fees. Your margins are small on books sold (I'll do a comparison below). And much more expensive per book cost to authors unless you buy, literally, 500 or more per title.
There are other ways to do print books, like short run printing or other online services, but for 99.9% of us, the above two choices have been the best ones. You can read more about them in my book, What Kind of Loser Indie Publishes, and How Can I Be One, Too? if you're dying of curiosity.
Unknown: Nook Press Print Platform?
Recently (June 28, 2016), Nook Press/Barnes & Noble announced a new Nook Press Print Platform ("NPPP").
Per their press release: "Through the new print platform, eligible NOOK Press authors have the opportunity to sell their print books at Barnes & Noble stores across the country on a local, regional or national level, and online at BN.com. Authors can also qualify** for the opportunity to participate at in-store events including booksignings and discussions, where they will be able to sell their print books and meet fans."
Eligible NOOK Press authors are defined as "those print book authors whose eBook sales [of a single title] have reached 1,000 units in the past year." The in-store promotion is for "those print book authors whose eBook sales [of a single title] have reached 500 units in the past year."
To try for bookstore access eligible authors must then submit their print books "for review by Barnes & Noble's Small Press Department and one of the company's corporate category buyers". To participate at in-store events authors need a "review from a Barnes & Noble store manager." But how many copies might the chain order? How long will they keep those precious books in inventory? Where will they be displayed? What about returns of unsold copies? So far there are lots of unanswered questions. It's not a slam-dunk. (Quoted from http://www.bookbusinessmag.com/post/interesting-twist-bn-sell-self-published-books/)
First, let's take a look at royalties. Assuming a 302-page book  (I'm using my Hell to Pay as the exemplar), here's how much money you'd make for selling your book on B&N online.
CS expanded distribution royalty: 74 cents at $12.99 price (If you sell your book directly on Amazon, you make $3.34)

Ingram royalty: $1.14 at $12.99 price (with 50% wholesale discount, and not considering all the fees)

NPPP royalty: $2.66 cents on $12.99 price

$2.66 is a lot better than 74 cents through CS or $1.14 through Ingram (and that $1.14 doesn't address set up, change, and annual fees on Ingram).
Other upsides: No fees. You can generate hardbacks with and without book jackets, unlike on CS. You make a hefty amount more per B&N sale than through CS or Ingram. (Note you make almost $1 less per book than a CS sale on Amazon though; what's up with that??)
Downsides: More work. No expanded distribution so doesn't replace Ingram for libraries and non-B&N bookstores. Eligibility requirements and unanswered questions re events/in-store sales. You pay for returns by online customers, and we don't know if that is a refund of royalties or more (B&Ns share, return shipping, etc.) at this point. No volume discounts. You need a new ISBN if your print book is for sale anywhere else (CS and Ingram let you use the same one), so it dilutes your Nielsen sales numbers. And if you don't want your paperback published by Nook Press, you have to pay for an additional ISBN in your name or the name of your publishing company.
It remains to be seen how big the benefit will be from NPPP, if any, for events. B&Ns operate like nation states. Those that wanted to do events with indie authors already were. Those that didn't won't be required to now.
But don't kid yourself about distribution/in-store sales: it's the 0.001 percent of indie authors that will make it onto the B&N brick and mortar bookshelves. And those authors and their books were probably already there, and they're 99.9999% in the back of the store buried in the shelves—this application process through their Small Press Department is not new, and the common folk can't afford the hundreds of thousands of dollars it takes for traditional publishers to get placement for their books in the front of the store. The only part that is new is that B&N does the printing instead of Ingram.
For example, I've had my books on B&N shelves since 2013, and have had direct order events since that time as well. A store manager on a rainy night in 2013 walked us through the store and explained the cost of each section (new releases, best sellers, etc.) and offered to put my novels in staff picks, as that was the only thing that didn't have to be negotiated and paid for through corporate. We actually tried to negotiate front of the store placement with a now defunct chain, and we couldn't afford it. Back of the store = few sales = expensive returns.
And I cannot imagine a scenario where B&N won't require the author to fund returns, like they do when they order your books through Ingram. Returns = your royalty PLUS what the store paid for the book. And, if you don't have it pulped, return shipping. We'll see how this plays out with B&N as the distributor and "buyer".
I am going to experiment with NPPP for the higher margin for B&N online print sales, because that's how I roll, even though my online print sales are only a drop in my royalty bucket. I am an "eligible author" but don't plan to apply for distribution and events at this point but may in the future. However, I can't drop my CS or Ingram strategy, as B&N doesn't replace what I use either of them for, at least for now. I"ll keep you posted on how it goes.
I am pumped to hear your thoughts in the comments below; what am I missing? Am I wrong? What are you going to do?
Pamela
Pamela Fagan Hutchins, winner of the 2017 Silver Falchion award for Best Mystery (Fighting for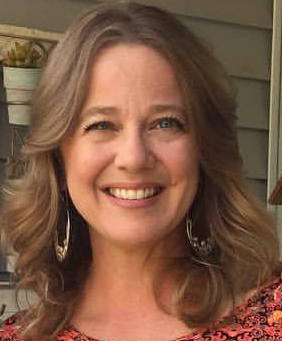 Anna), writes overly long e-mails, hilarious nonfiction (What Kind of Loser Indie Publishes, and How Can I Be One, Too?), and series mysteries, like those in her What Doesn't Kill You world, which includes the bestselling Saving Grace and the 2015 and 2016 WINNERS of the USA Best Book Award for Cross Genre Fiction, Heaven to Betsy and Hell to Pay. You can snag her newest release, Bombshell, if you've already run the rest of the table. She teaches writing, publishing, and promotion at the SkipJack Publishing Online School (where you can take How to Sell a Ton of Books, FREE) and writes about it here on the SkipJack Publishing blog.
Pamela resides deep in the heart of Nowheresville, Texas and in the frozen north of Snowheresville, Wyoming. She has a passion for great writing and smart authorpreneurship as well as long hikes and trail rides with her hunky husband, giant horses, and pack of rescue dogs, donkeys, and goats. She also leaps medium-tall buildings in a single bound (if she gets a good running start).