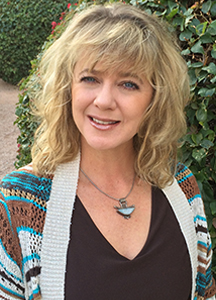 Pamela Fagan Hutchins writes overly long e-mails, award-winning and best-selling romantic mysteries, and hilarious nonfiction from deep in the heart of Nowheresville, Texas and way up in the frozen north of Snowheresville, Wyoming. She is passionate about great writing and smart authorpreneurship as well as long hikes with her hunky husband and pack of rescue dogs, riding her gigantic horses, experimenting with her Keurig, and traveling in the Bookmobile.
She loves winning awards, too, and feathers her cap with the 2016 and 2015 USA Best Book Award for Cross Genre Fiction (Hell to Pay and Heaven to Betsy) as well as a 2014 Finalist nod (Going for Kona) and a Amazon Breakthrough Novel Award Q-Finalist finish (Finding Harmony). Her Saving Grace is a bestseller on Amazon, B&N, and Apple, and we now make its e-book format free, everywhere.
To get an exclusive e-book copy of her SJP published Act One (What Doesn't Kill You Prequel): An Ensemble Mystery Novella and receive her e-newsletter for announcements about new releases, click below.

You can connect with Pamela via her website
 (http://pamelafaganhutchins.com)
or e-mail (pamela@pamelafaganhutchins.com).